Andrea Kirshenbaum Examines a Precedential Third Circuit Decision That Defines 'Willfulness' Under the FLSA for The Legal Intelligencer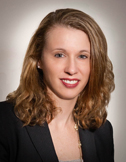 In the October 2, 2017 Legal Intelligencer article, "Court Defines 'Willfulness' Under FLSA and OKs Reduced Fee Award," Wage and Hour Practice Group Chair Andrea M. Kirshenbaum examined the Third Circuit Court of Appeals' decision in Souryavong v. Lackawanna County. The precedential decision is significant, as the Third Circuit defined a willful violation under the Fair Labor Standards Act (FLSA) and affirmed a district court's attorney fees award.
Ms. Kirshenbaum notes:
"For employers, the Souryavong decision provides a welcome refinement of what a 'willful' FLSA violation looks like, requiring prior awareness of the specific FLSA violation at issue. Likewise, the Third Circuit's affirmance of the district court's radically reduced attorney fees award highlights the continued vitality of the Johnson factors (especially the results obtained factor) working in tandem with the lodestar approach."