Andrea Kirshenbaum Examines the Obstacles to Private Resolution of FLSA Claims for The Legal Intelligencer on July 31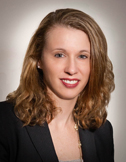 In the July 31, 2017 Legal Intelligencer article, "The Obstacles to Private Resolution of FLSA Claims," Wage and Hour Practice Group Chair Andrea M. Kirshenbaum examines a question that has bedeviled employers for decades: Can employers obtain a release of claims under the Fair Labor Standards Act (FLSA) in the absence of the U.S. Department of Labor (DOL) or court approval? She notes that a recent decision in the U.S. District Court for the Southern District of New York, Gaughan v. Rubenstein, adds more fuel to the fire, dismissing a plaintiff's FLSA claims against Lee Rubenstein and holding that the plaintiff's "pre-litigation settlement agreement" released her FLSA claims, even without the imprimatur of the DOL or a court.
Ms. Kirshenbaum goes on to note:
"Given the increase in FLSA litigation over the last several years and the divergence of the case law, hopefully, the Supreme Court will provide clarity on this question in the not-too-distant future. In the interim, employers should beware of the significant stumbling blocks to private resolution of FLSA claims."