Andrea Kirshenbaum Examines Federal and Pennsylvania Overtime Changes for The Legal Intelligencer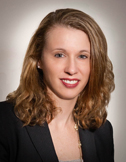 In the October 29, 2019 article, "'Tis the Season for Overtime Regulations for Both the DOL and L&I," Andrea M. Kirshenbaum examined the U.S. Department of Labor's (DOL) recently issued final overtime rule that raises the minimum salary threshold for executive, administrative, and professional employees nationally. She also examined similar efforts by the Pennsylvania Department of Labor & Industry (L&I), which in June 2018 issued proposed rulemaking to update the same exemptions in the Pennsylvania Minimum Wage Act (PMWA).
Ms. Kirshenbaum notes that while the EAP minimum threshold will be modified at a national level and likely in Pennsylvania as well, a number states have already made similar changes or have efforts to do so in process. She notes in the article:
"Multistate employers should be aware that Pennsylvania is not the only state that is trying to follow in the footsteps of California and New York, which for several years have maintained a higher salary level requirement. There are efforts afoot to increase the salary level in Maine, Massachusetts, Colorado, Washington and, most recently, Michigan. Employers in these (and other) jurisdictions should stay tuned as the wage-and-hour landscape remains in a state of constant change."