Andrea Kirshenbaum Examines Employee Reclassification in Light of Expected FLSA Changes in an April 4 article for The Legal Intelligencer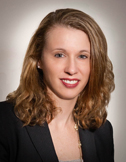 In the article, "DOL's White-Collar Exemptions: To Reclassify or Not?," Employment Principal Andrea M. Kirshenbaum notes that in light of expected changes by the Department of Labor (DOL) to the Fair Labor Standards Act's (FLSA) "white collar exemptions," many employers have been analyzing pay practices.
Ms. Kirshenbaum notes that employers should look beyond salary level, and "conduct a broader analysis of employee classification strategies and consider modifications to different job descriptions...which better meet organizational needs."
She explains:
"Given the expected changes to the salary level as well as the challenges to exempt classifications, employers should, as part of their process for evaluating employee status in response to the DOL's Final rule, assess not only salary level but also employee duties. Although implementation of the DOL's Final rule certainly poses significant challenges to employers, consolidation of non-exempt duties with those being reclassified as non-exempt due to salary level (and a corresponding increase in the exempt job duties assigned to those with a salary above the required level) may well put employers in a stronger position to defend against misclassification litigation."
"Employers who use the DOL's Final rule as the impetus for proactive workforce reorganization and planning could yet find a silver lining surrounding the regulatory changes and better protect themselves from potential storms in the distance."