Andrea Kirshenbaum Discusses New Proposed Pennsylvania Overtime Rules with the Philadelphia Inquirer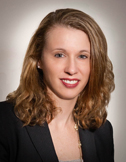 In the June 26, 2018 Philadelphia Inquirer article, "Pa. proposal would boost overtime for half a million workers," Wage and Hour Practice Chair Andrea M. Kirshenbaum provided insight into the Pennsylvania Department of Labor and Industry's recent proposed rulemaking on the salary threshold for overtime pay. The proposal was published in the Pennsylvania Bulletin on June 23, 2018.
The article notes that the proposed changes "would boost the minimum pay that low-level bosses and specialized workers would have to earn to be exempt from overtime, each year for the next three years, ending in 2022 at $921 a week — about $48,000 a year. That's a little more than double the current national limit of $455 a week (almost $24,000) which employers can pay management, administrative, and professional help without having to pay overtime for extra hours."
Ms. Kirshenbaum comments that:
"If they [eligible employees] are not paid this minimum salary level, they either need to be paid overtime [for working over 40 hours a week], or their salary needs to be increased. That would apply even if someone performs administrative or professional job functions that are exempt from overtime."
She goes on to explain that the Pennsylvania measure continues the trend of states attempting to update wage laws as the U.S. Department of Labor has focused on other issues under the Trump Administration.