Andrea Kirshenbaum Details How Employers Can Prepare for the DOL's Final Rule on White Collar Exemptions for The Legal Intelligencer on Jan. 4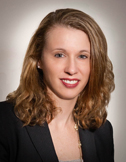 In her January 4, 2016 Wage and Hour column for The Legal Intelligencer, Employment & Employee Relations Principal Andrea M. Kirshenbaum examines the anticipated changes the Department of Labor (DOL) will make in 2016 to the salary level for "white collar" exemptions under the Fair Labor Standards Act's (FLSA) overtime requirements.
Ms. Kirshenbaum notes:
"Implementation of the DOL's Final rule will require coordinated effort throughout organizations, requiring the collaboration of legal, finance, operations and employee relations professionals. This will be extremely difficult to accomplish in the short window the DOL most likely will provide following issuance of its Final Rule for employers to comply. While the Final Rule issued by the DOL will impact certain geographic regions and industries more than others, all employers will feel the impact of the DOL's Final Rule and should begin planning now for the changes that are coming."