Andrea Kirshenbaum and Darren Creasy Examine the DOL's New Guidance on Joint Employment for Law360 on Jan. 29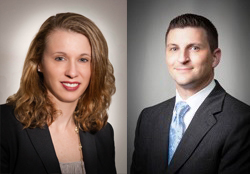 In a January 29, 2016 article for Law360 and EmploymentLaw360, Employment & Employee Relations Principals Andrea M. Kirshenbaum and Darren M. Creasy examine the Department of Labor's (DOL) recently issued Administrator's Interpretation (AI) providing guidance on "joint employment" under the Fair Labor Standards Act (FLSA) and Migrant and Seasonal Agricultural Worker Protection Act (MSPA).
The authors note:
"The growth and proliferation of the contingent workforce has drawn attracted regulatory focus in the wage and hour context as well as other areas, and expansion of the "joint employment" doctrine — literally, where an individual is deemed "employed" by two (or more) business entities — continues apace."
"Accordingly, employers should assess temporary services and outsourcing arrangements in light of the DOL's AI to mitigate against the potentially significant financial impact of joint employer liability under the DOL's "economic realities" test."